Prizes
All schools will be entered into daily prize draws for rewards if over 15% of your school walk, use a wheelchair, scoot or cycle on each day of the challenge. Prizes up for grabs include accessories and equipment to help your school travel actively. The ways to take part in the challenge pdf shows the other journeys/activities that count towards the 15% prize threshold for children with specific barriers to participation.
WJ Markings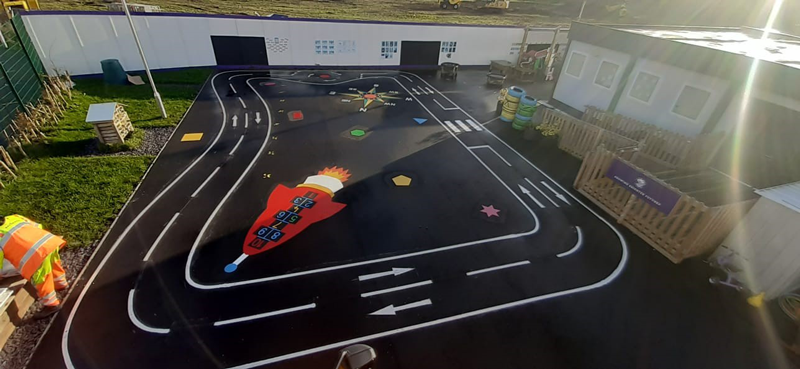 Day 6
WJ are the UK's leading specialist road marking business, with a vision to 'Sustainably Deliver an Exceptional Service'.
They are giving one primary school:
A bespoke set of playground markings, which will be chosen by the children to best represent their school. These creative markings will liven up the school environment with fun and energetic learning opportunities.
WJ are experts in the installation of permanent and temporary road markings, road studs, high friction and coloured surfacing, surface retexturing and average speed cameras. Their collaborative approach is centred on creating value for their own, local, and national stakeholder communities and through their Thinking Community initiative, they have inspired over 42,000 lives in the last 4 years.
Micro Scooters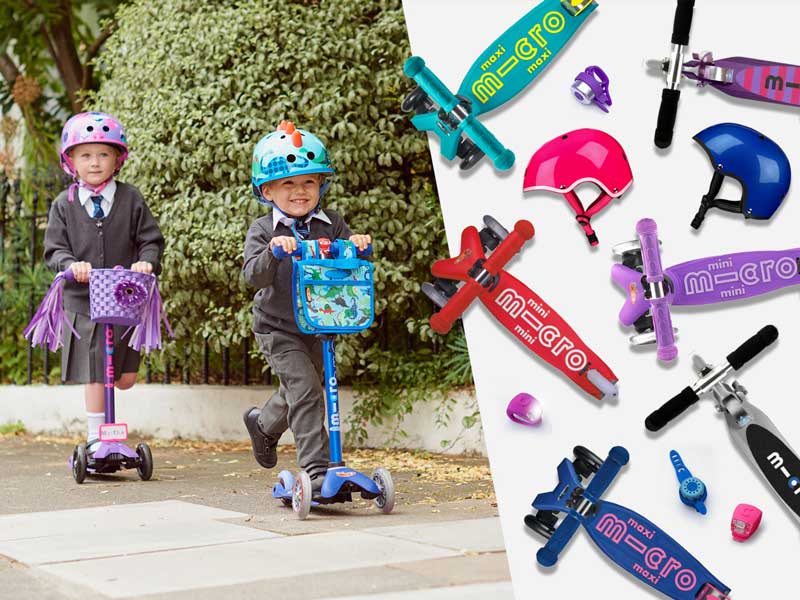 Day 5
Micro Scooters, the multi award winning brand who have revolutionised the school run to be as we know it today - scooter filled! Micro work tirelessly to promote scooting on the school run as a means of transport that is faster, healthier, greener, safer and most importantly more fun.
They are giving away fantastic prizes to winning schools during the Big Walk and Wheel challenge.
Prizes include:
10 Micro Scooters for primary schools
Two Micro Scooters for secondary schools
Hampers of 35 Micro accessories for four schools
Micro Scooters invented the scooter as we know it today. Their passion for innovation and meticulous attention to detail means you can be secure in the knowledge that their products have been produced to the highest standards.
Cyclehoop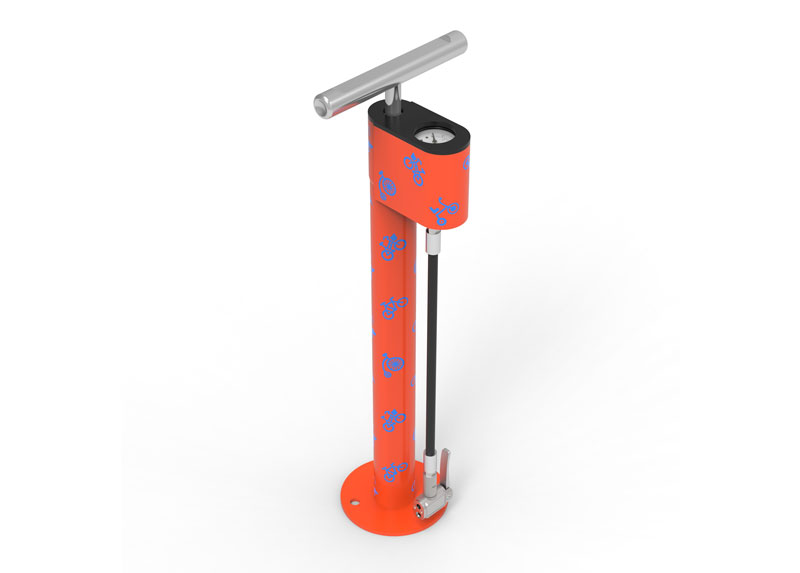 Day 7
Cyclehoop create innovative cycle parking and infrastructure for everyone. With colourful, good quality products available specially for young people and schools.
Cyclehoop are rewarding three schools with:
1x Colourful Indoor Bike Pump
Our Indoor Bike Pumps is a hard wearing, 'hooligan-proof' pump designed for frequent public use and can be installed indoor or in covered outdoor spaces. Three winning schools will receive a specially coloured pump decorated with fun bicycle icons.
Cyclehoop are a friendly company who specialise in innovative cycle parking and infrastructure. The Cyclehoop range is designed by cyclists for everyday people in mind, enabling all kinds of spaces to become cycle friendly, which really means healthy and sustainable.
Cyclehoop works with schools to provide cycle parking, shelters and useful accessories, helping young people to store, protect and maintain their cycles. Find out more about their products or request a custom quote.
With code 'HoopBig' you can receive a 10% discount on orders placed before 30 May 2022.
Broxap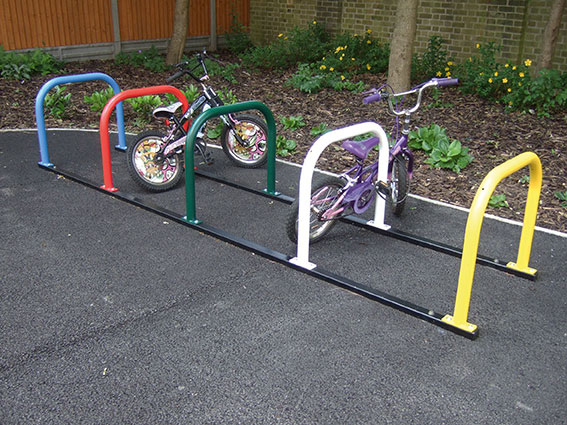 Day 2
Broxap Ltd. are one of the UK's leading designers, manufacturers and installers of cycle parking.
Broxap are offering colourful parking to two winning primary schools. The winning schools will be able to pick the colour for their racks to provide fun, eye-catching parking for their pupil's scooters and bicycles.
one cycle rack in colour of school's choice
one scooter rack in colour of school's choice
Working with Education, Local Authority, Architects and Contractors amongst others Broxap have been synonymous with cycle parking shelter, stand and rack products and installations throughout the UK for many years. A family owned business Broxap offers quality products that meet the buyer's budget and delivers on time.
Extreme Mountain Bike Show

Day 10
The Extreme Mountain Bike Show is the UK & Europe's number one Mountain Bike, Trials/BMX demonstration team lead by the Multiple British and European Mountain Bike Trials Champion Danny Butler.
The Extreme Mountain Bike Show are rewarding one school with:
A standard school demonstration consisting of 30 minutes of breath taking tricks and stunts.
The Extreme Mountain Bike team provide hassle free live extreme entertainment. With over 10 years' experience, they specialise in bringing tricks and stunts to family shows, live events, broadcasts and of course schools! Using their own specialist show rigs that are equipped with lighting and a solar power supply, Extreme Mountain Bike Show are the UK's only eco-friendly Mountain Bike Team and are a long standing supporter of Sustrans.
Central England Cooperative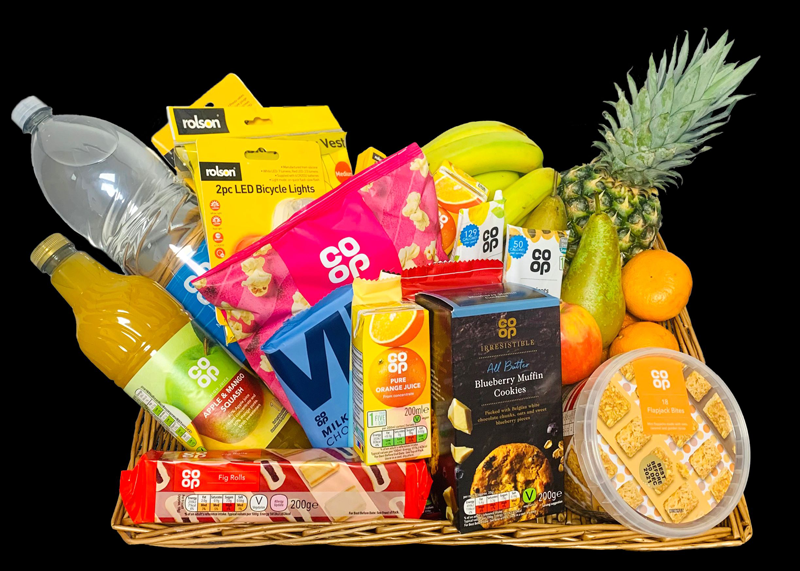 Day 3
Central England Co-operative is a successful, independent, community-based Co-operative owned by our Members.
Central England Co-operative are awarding one school with:
4x hampers of Fairtrade goodies
Another school will be awarded with:
Central England Co-operative's proud heritage dates back over 165 years and today they trade across 16 counties through over 400 trading outlets. They invest 1% of the trading profit into supporting local groups and good causes through the Community Dividend Fund. Guided by the internationally recognised Co-operative values - Self-help, Self-responsibility, Democracy, Equality, Equity and Solidarity- The purpose is to create a sustainable Society for all
The Little Bike Company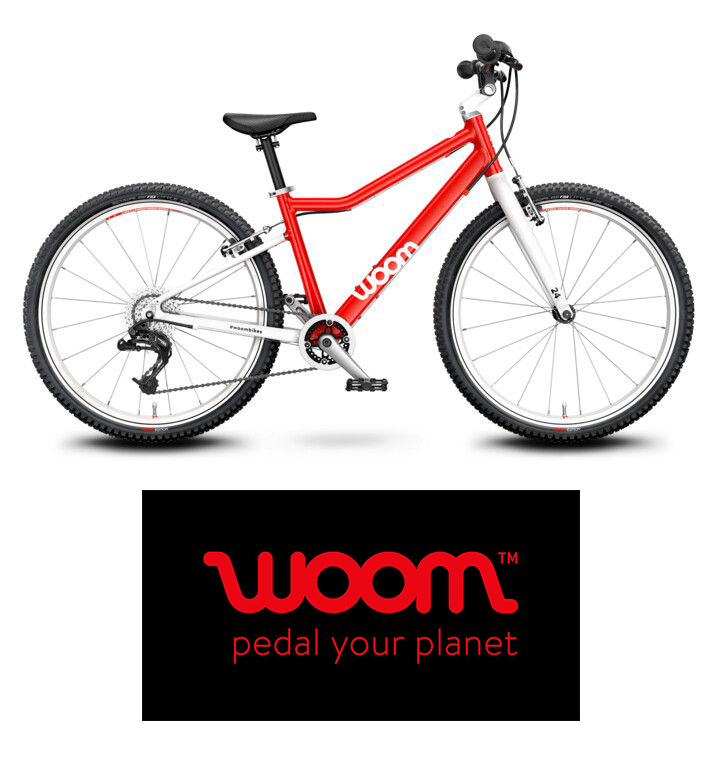 Day 4
The Little Bike Company is a retailer and distributor of lightweight children's bikes. The Little Bike Company are sponsoring one school with:
1x Woom bike
1x Woom accessories pack
Launched in 2013, Woom bikes are an Austrian company who specialise in high quality children's bikes, accessories and clothing. Woom bikes are super lightweight and designed around the needs of young people. Their bikes are now one of the bestselling range of kid's bikes across Europe and USA.
Established in 2012, The Little Bike Company is a family run business who are the exclusive UK importer and distributor of Woom bikes. The Little Bike Company was created to enable more kids to enjoy the benefits of cycling, by offering a range of lightweight bikes that are produced to the highest standard.
Frog Bikes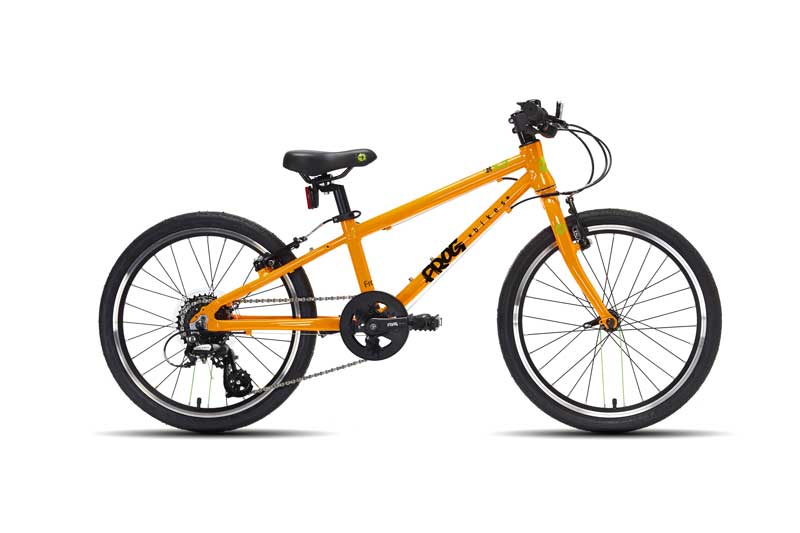 Day 8
Frog Bikes design a variety of lightweight, quality bikes with the child in mind. Frog Bikes are giving away, to one primary school:
1 x Frog 52 worth up to £450!
Frog Bikes is a leading manufacturer of award-winning lightweight kids' bikes. Established in 2013 after a fruitless bike hunt for their children, co-founders Jerry and Shelley Lawson left their corporate careers behind to create premium bikes that accommodate children's specific needs and anatomies.
The ergonomic range, designed in collaboration with sports scientists at Brunel University, comprises balance, first pedal, hybrid, road, MTB & track bikes, for all ages, abilities, and disciplines. Frog Bikes work with many stores, organisations, schools, councils and more.
To find out more, please visit their Partner pages.
Bike Club
Day 9
Bike Club is the UK's first monthly kids bike subscription service, offering high-quality kids bikes that can be exchanged as children grow. Bike Club was founded in 2016 by a wife and husband team, Alexandra Rico-Lloyd and James Symes.
Bike Club are offering three schools
1x Free Membership to Bike Club for 12 months and an Accessory Bundle including Helmet, Lights, and a Bottle.
Bike Club are reinventing the wheel of children's two-wheelers by making bicycles more accessible to families. Join over 40,000 Bike Club members and you'll be able to exchange your child's bike for the next size up as they grow. Saving time and effort.
Did you know that to keep them on the right sized bike you'll need to buy eight of them before they're even 12!? Having the right size helps children learn to ride more easily, boosts their confidence, and gives them the best chance to fall in love with a healthy lifestyle.
Kiddimoto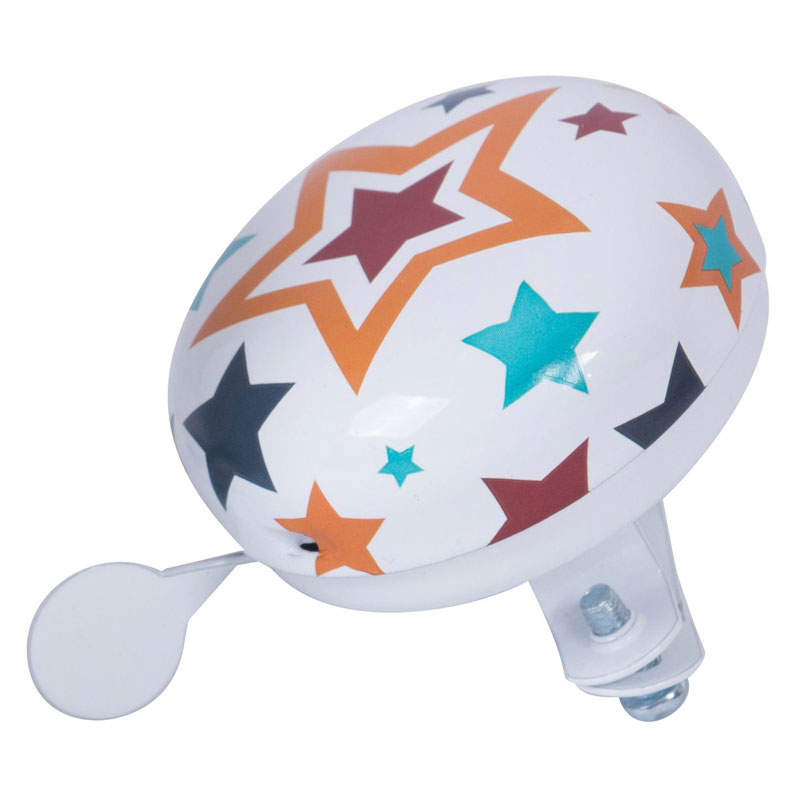 Day 1
Kiddimoto is the UK's original balance bike company. Kidimoto produce a wide range of award-winning balance bikes and matching accessories, such as cycle helmets, bells, gloves and pads. All created at the headquarters in rural Somerset, they've grown from a tiny one-man-show to a successful global operation with a host of awards.
Kiddi moto are sponsoring one school:
35 kiddimoto bicycle bells.
Kiddimoto is all about helping parents with making those cycling adventures for their precious bundles of joy easier, safer and memorable. The balance bikes are the perfect tool to take toddlers from wobbly walkers to proper cycling on two wheels. Together, with the beautifully designed range of matching safety and protection gear, Kiddimoto has you covered.
Pre- and Post-event survey prize draw
Schwalbe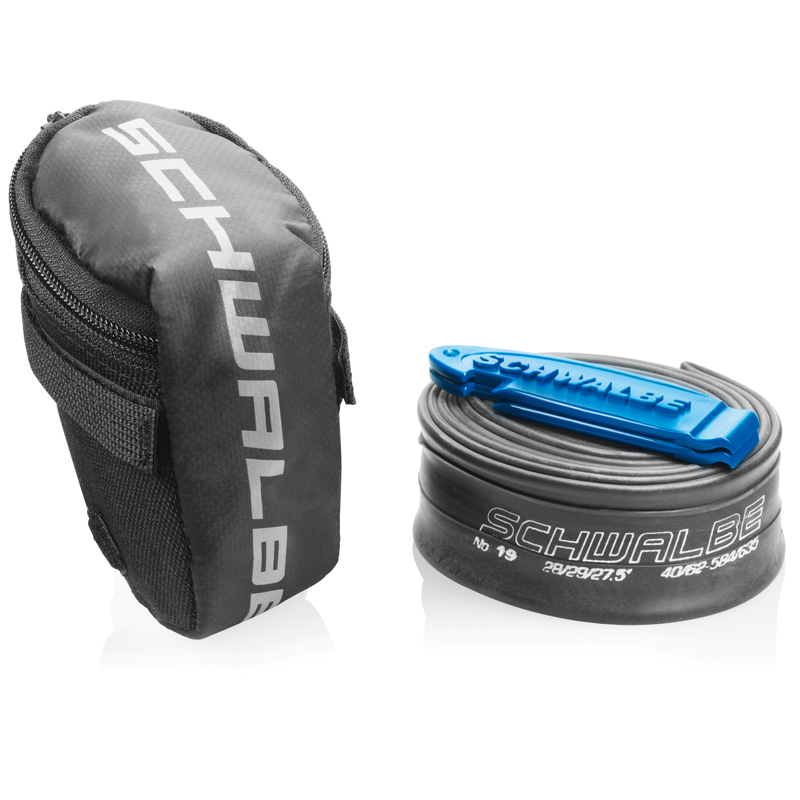 Run by the Bohle family since being founded in 1973, Schwalbe has grown from humble beginnings to become a global brand producing tens of millions of tyres and tubes every year.
Schwalbe are offering:
50 Schwalbe branded saddle packs with inner tubes and two tyre levers for the pre-event survey winner
50 Schwalbe branded saddle packs with inner tubes and two tyre levers for the post-event survey winner
Schwalbe is constantly striving to produce the best performing tyres, whether for road riding, touring, commuting, mountain biking or for eBikes or Cargo Bikes. Some of the company's tyres have become well known throughout the world, such as the Magic Mary and Racing Ralph achieving success at the highest levels of competition and the Marathon and Marathon Plus keeping touring cyclists and commuters rolling for many miles.